Seminar for Researchers in Japan

日本の研究者向けセミナー


18 July | 15:00-15:30
How can we effectively use AI for research?
Attend a free online seminar on how to improve your research effectiveness with AI. Topics covered includes:
• An overview of using AI in research
• Tips and strategies for leveraging AI in research
• Free AI tool for data analysis, writing and reading.
• Transcribe interviews/audio automatically with AI.
We encourage all researchers to participate in this event. It is a great opportunity to learn more about AI and how to use it effectively in research.
Date: 18 July at 15:00-15:30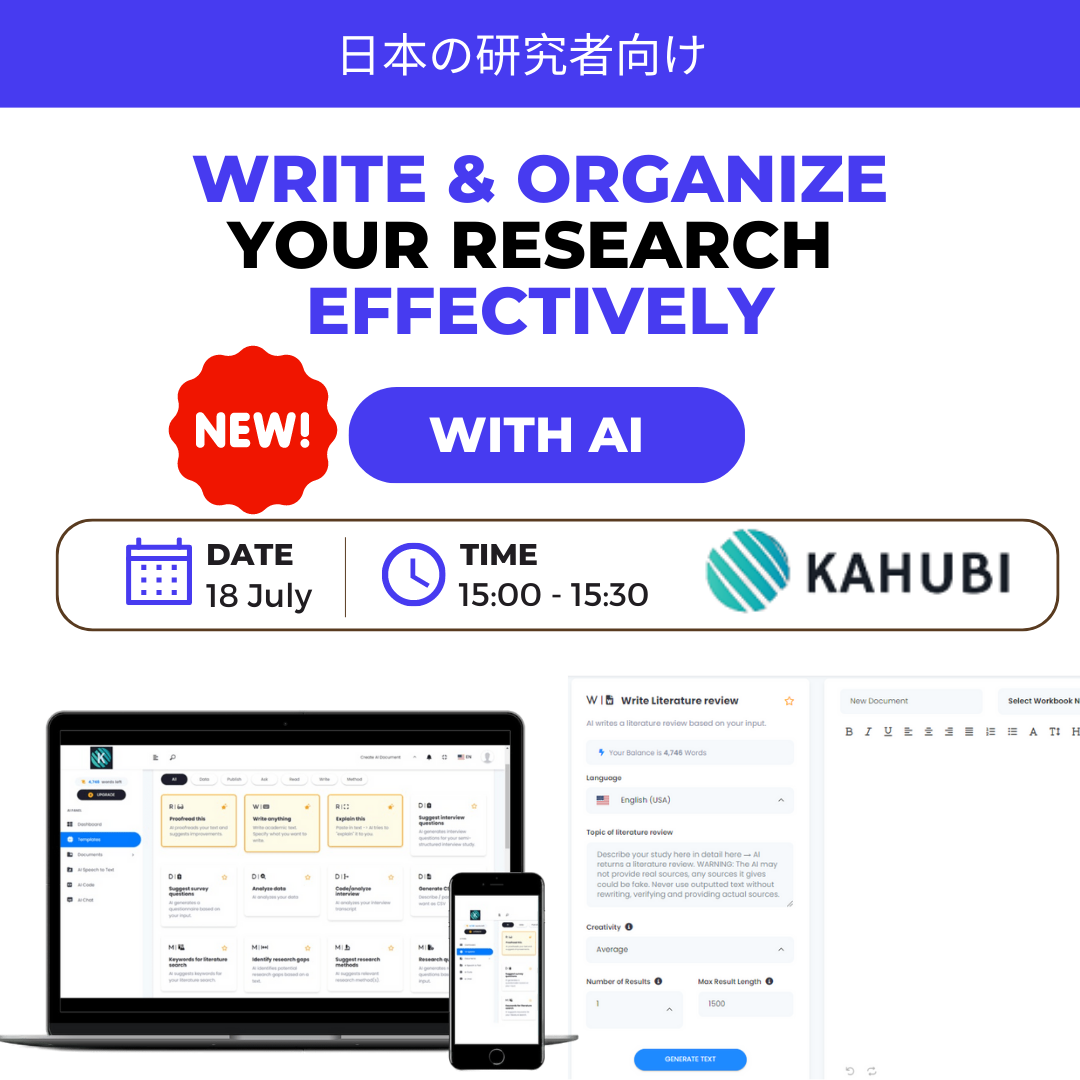 What is Kahubi?
Kahubi is a new online platform that uses AI to help you write and manage your research. 
1) Click on the register button.
2) Fill in your name and email.
3) You should receive a confirmation from Microsoft Teams that you have registered for the online seminar.

Not working? If the link is not working, please contact us and we can send you the meeting link directly.
Abderisak Adam is an Avidnote specialist and holds a PhD in in Civil & Environmental Engineering from Chalmers University of Technology in Sweden.
He focuses on digitalization and innovative solutions in academia and R&D.